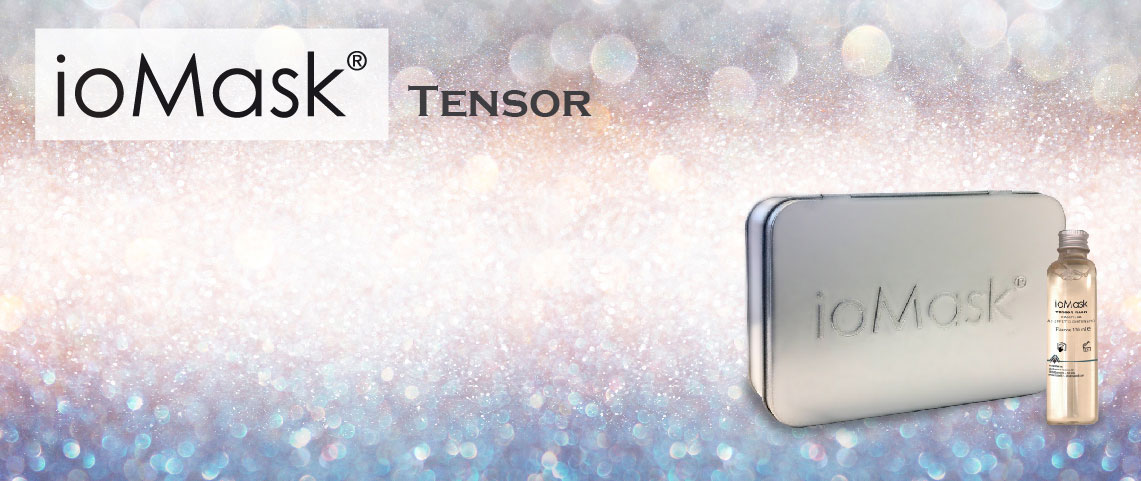 ioMask® Tensor is an intensive chitosan and syn-ake cosmetic mask for face and neck with skin tensing effect for an instant cosmetic result.
ioMask® Tensor in an expandable pad to be soaked in active serum for single use on face and neck to moisturize skin ensuring radiance and a tensing effect to smooth wrinkles. This innovative treatment is based on a safe new tested tripeptide that visibly smoothes surface wrinkles. Chitosan, a highly hygroscopic natural substance promotes long-lasting in-depth skin moisture and forms a natural protective film on the surface of skin.
ioMask® Tensor protects skin, leaving it smooth, fresh and radiant with a much more youthful appearance.  It can also be used as a makeup base for special occasions.
ioMask® Tensor usually complements medical out-patient revitalizing treatment protocols.
aqua, sorbitol, glycerin, laureth-9, chitosan PCA, ethylhexylglycerin, tetrasodium EDTA, dipeptide diaminobutyrolyl benzylamide diacetate.
Perfume Free – Alchool Free
Apply on clean face.
Pour 20 ml of product in the small bowl (fill to lower rim)
Dip the tablet mask without unfolding it in active serum until it is completely absorbed
Unfold the tablet mask and apply carefully on face and neck, so that it clings to skin
Keep mask on face for 10-15 minutes, then remove gently.No rinsing required
Warnings
Once the tablet mask has soaked up the serum, it must be applied and discarded after use.
Keep out of the reach of children. Keep package well closed and store away from light and heat. Do not discard in the environment after use.
Do not apply this mask on lesions or infected or inflamed areas of skin. Do not apply in case of known hypersensitivity to ingredients.